Hard work, discipline, focus, commitment, and an ever present entrepreneurial spirit provides a solid foundation that continues to result in marketing opportunities for Gardiner Angus Ranch and GAR customers.
---
Profit Proven Gardiner-Influenced Commercial Angus Female Sale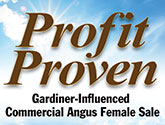 The Profit Proven group represents family owned ranching operations and generations of Gardiner Angus Ranch genetics. The Profit Proven members were early adopters of EPDs, AI and using Method Genetics genomic technology as a benchmark for selecting replacements and managing risk in a retained ownership environment. Similar focus on health, nutrition and temperament make the annual offering an opportunity for anyone seeking to make genetic improvements in their cow-calf operation. The steer mates to the females selling in the Profit Proven Sale have earned premiums in the top 25% or higher of all cattle marketed through U.S. Premium Beef.
Each year, the Profit Proven group of diversified producers offer Gardiner-influenced commercial females in a structured sale.
Profit Proven Sale Averages
View the Profit Proven Sale averages (2016 through 2022)
---
Vertically-Integrated Marketing with U.S. Premium Beef, LLC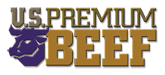 U.S. Premium Beef (USPB) is one of the most exciting ventures available to Gardiner Angus Ranch and our customers. GAR is a founding member of this beef producer-owned beef marketing company that has ownership interest in National Beef Packing Company, LLC.
Producers who are members of USPB sell their cattle to National Beef, and receive payments for those cattle based on the value of each individual animal. In other words, based on the USPB grid, producers are rewarded for consistent, quality beef. USBP members receive individual carcass data at no additional cost. They can use this data to make production changes, so that their beef better hits the target set by the USPB grid.
As a member of USPB, Gardiner Angus Ranch shares its USPB delivery rights with their customers. Prior authorization is required. GAR has provided delivery rights free of charge to GAR customers, and GAR customers have used these rights to make more money with GAR genetics. If you are a GAR customer, are retaining ownership, and would like to use GAR delivery rights, please contact Mark Gardiner at (620) 635-5095 for prior authorization.
From 1998 through 2021, GAR customers marketed 122,000 head through U.S. Premium Beef, earning an average of $92.71 per head above the base price, totaling $11,310,280.
For more information, contact USPB at (866) 877-2525, or find them at www.uspremiumbeef.com.
---
Video Auctions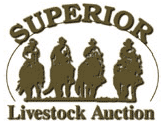 Providing accessible, user-friendly marketing opportunities for Gardiner Angus Ranch genetics is a proven benefit for GAR customers. Marketing cattle through video auctions is one of these opportunities.
The concept is simple. Cattle influenced by Gardiner Angus Ranch genetics are eligible for consignment. As a GAR customer, you can contact GAR's Superior Video representative and access Superior's services regardless of location. Our Superior Video representative will contact one of the Superior representatives across the country who will contact you, the seller. The representative will schedule a time to come to your ranch and video and describe the cattle you want to sell. As the seller, you are responsible for all commissions charged.
GAR customers may use the GAR logo in any Superior Livestock auction. However, there are a handful of larger Superior sales with extra publicity and contact with potential buyers. Your Superior representative can provide more details.
For more information on Superior Livestock Auction, visit SuperiorLivestock.com.
---
Favorite Links
We think you'll find these sites worth a look…