Hard work, discipline, focus, commitment, and an ever present entrepreneurial spirit provides a solid foundation that continues to result in marketing opportunities for Gardiner Angus Ranch and GAR customers.
---
Vertically-Integrated Marketing – U.S. Premium Beef, LLC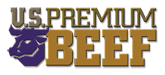 U.S. Premium Beef (USPB) is one of the newest and most exciting ventures available to Gardiner Angus Ranch and our customers. GAR is a founding member of this beef producer-owned beef marketing company that owns the nation's fourth largest beef processor, National Beef Packing Company, LLC.
Producers who are members of USPB sell their cattle to National Beef, and receive payments for those cattle based on the value of each individual animal. In other words, based on the USPB grid, producers are rewarded for consistent, quality beef.
USBP members receive individual carcass data at no additional cost. They can use this data to make production changes, so that their beef better hits the target set by the USPB grid.
As a member of USPB, Gardiner Angus Ranch shares its marketing opportunity with its customers. GAR has provided delivery rights free of charge to GAR customers, and GAR customers have used these rights to make more money with GAR genetics.
GAR customers have averaged more than $65 per head over the cash market; the top 25% of GAR customers have averaged more than $90 per head over the cash market.
We, at GAR, believe USPB's grid is the "best grid in the business," and when you add in carcass data free of charge along with a transportation credit to help offset the cost of delivering cattle to USPB, we think marketing cattle through USPB can make you more money and help you learn more about your cattle and their management so you know where to make improvements in the future.
USPB members are committed to processing nearly three-quarters of a million head of cattle per year. USPB captures more value from the beef its members produce and returns that value to those producers, including GAR customers.
Mark Gardiner is Chairman of USPB's Board of Directors. USPB is headquartered in Kansas City, Mo. For more information, contact USPB at (866) 877-2525, or find them at www.uspremiumbeef.com.
---
Video Auctions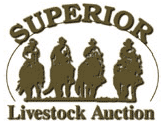 Providing accessible, user-friendly marketing opportunities for Gardiner Angus Ranch genetics is a proven benefit for GAR customers. Marketing cattle through video auctions is one of these opportunities.
The concept is simple: Cattle influenced by Gardiner Angus Ranch genetics are eligible for consignment. As a GAR customer, you can contact GAR's Superior Video representative and access Superior's services regardless of location. Our Superior Video representative will contact one of the 350 Superior representatives across the country who will contact you, the seller. The representative will schedule a time to come to your ranch and video and describe the cattle you want to sell. As the seller, you are responsible for all commissions charged.
GAR customers may use the GAR logo in any Superior Livestock auction. However, there are a handful of larger Superior sales, with extra publicity and contact with potential buyers. Your Superior representative can provide more details.
In the past, GAR customers' cattle have averaged $5-$10 per cwt. above market for various classes of cattle. GAR is proud that it has been able to put real dollars back into the pockets of the people who have helped us stay in business.
Cattlemen who wish to market GAR-influenced cattle through this innovative auction method can contact Mark Gardiner or Greg Gardiner for more information.
For more information on Superior Livestock Auction, visit SuperiorLivestock.com.
---
Favorite Links
We think you'll find these sites worth a look…