2001 Family Scenes
Ransom, Quanah, and Cole.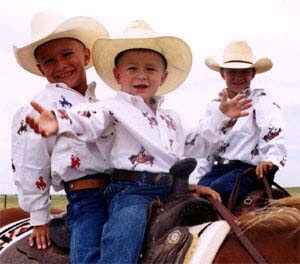 The 7 grandchildren with their parents.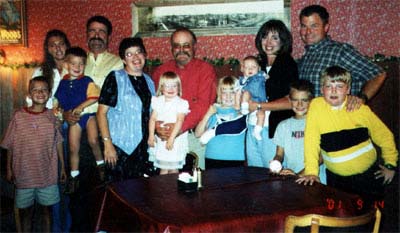 Brittany, Quanah, and Sierra.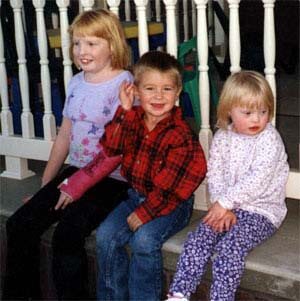 Cool!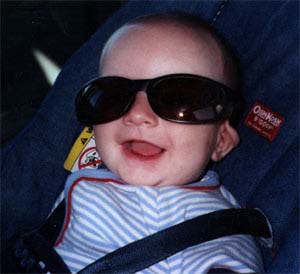 Driving lesson.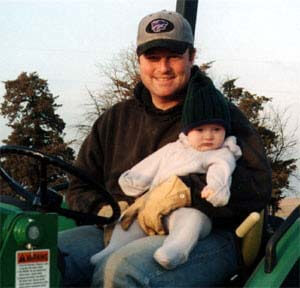 Whoever is feeding Greysen seems to be
getting more on the outside than on the inside.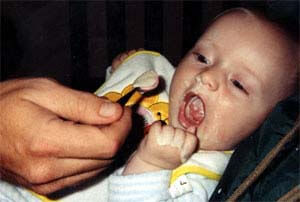 Garth is trying to teach Greysen how to freeze brand.
Greysen does not seem to be paying much attention.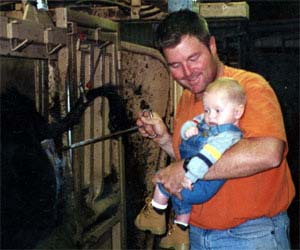 I have never seen any research about the genetics or the inheritance
of the smile gene but it is apparently highly inheritable. It is also apparent that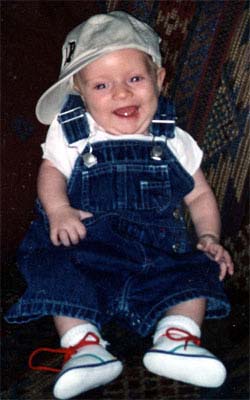 Amanda passed that dominant gene for smiling on to Greysen.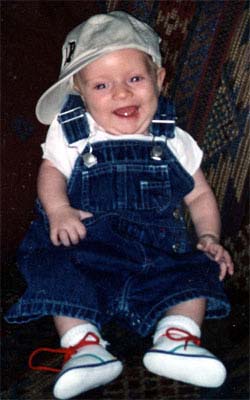 When the grandkids get together it can get chaotic.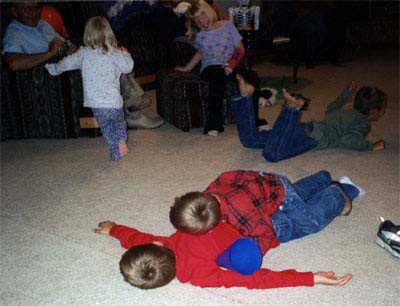 After Greysen's baptism we enjoyed a good dinner
at Brenda's Slavick House. You can see Debbie and the photographer in the wall mirror.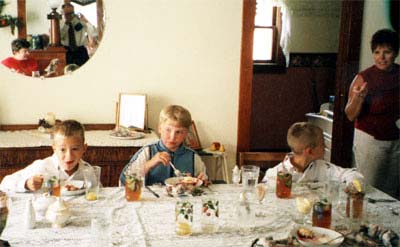 Greysen on his birthday 7/09/01.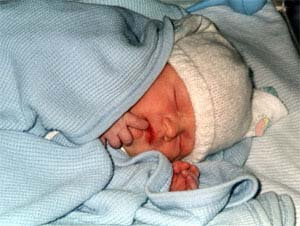 A happy cowboy.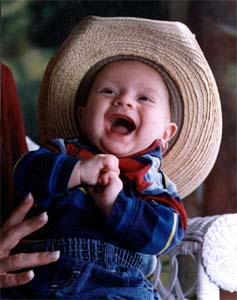 Hi, Nanny.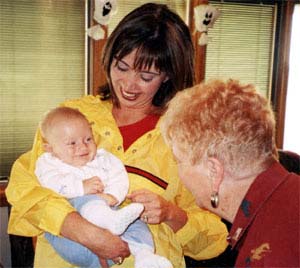 These two are said to look alike. That may be true
but the little one obviously had benefitted by 2 generations of improved genetics.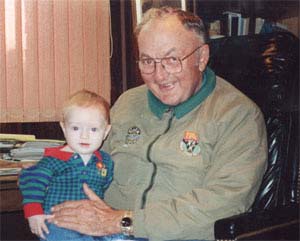 Greysen does not seem very excited about his first KSU football game.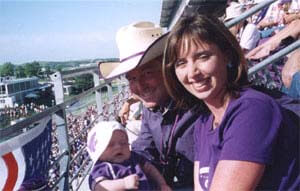 Mark, Eva, Cole, Ransom, and Quanah.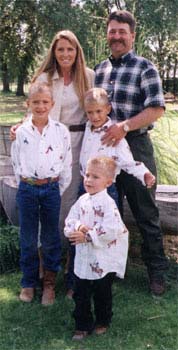 My face may be a little messy but it still is a good day!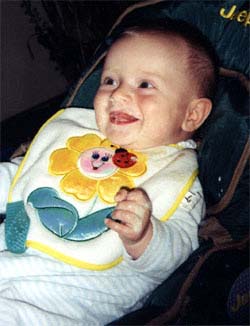 Nanny and Greysen seem to enjoy each other.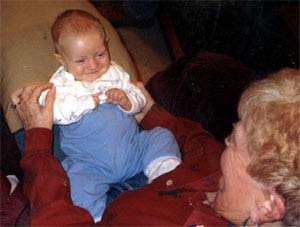 One proud parent.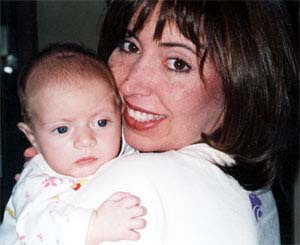 One proud parent.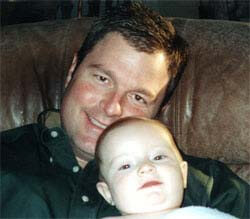 Quanah (with hand over his mouth) says, "Who is this new guy?"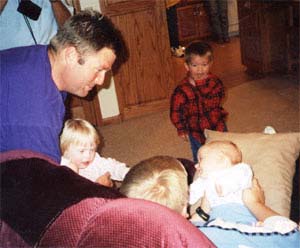 Quanah and Sierra hold Cole down.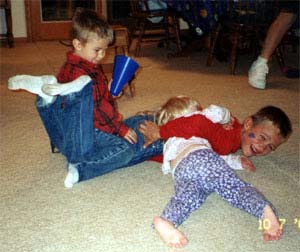 Ransom, Grant, Cole and Quanah seemed to enjoy working on an ad
for the April 6 sale. After all they got to work with Debbie Norton.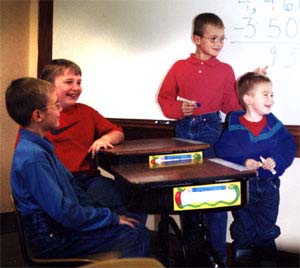 Ready for winter.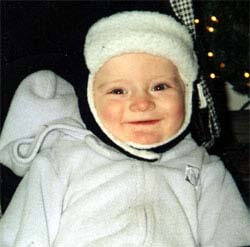 Sierra has her 5th birthday.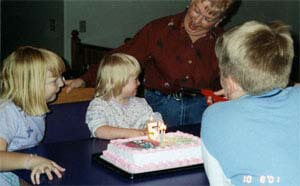 Quanah and his turtle at the annual Ashland Firemen's
4th of July Turtle Race. They didn't win.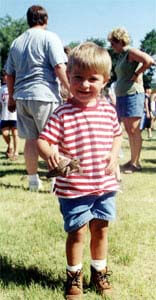 When Greysen was born, one family member remarked that when Greysen
reached the age that Grant is now, Grant will then be 20 years old. Time flies!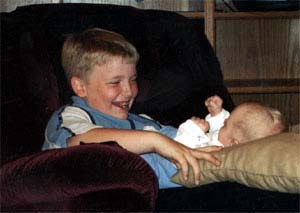 This young fellow looks quite handsome in his new cowboy hat.