Governor Graves Visit
The governor and the Gardiner Angus Ranch family.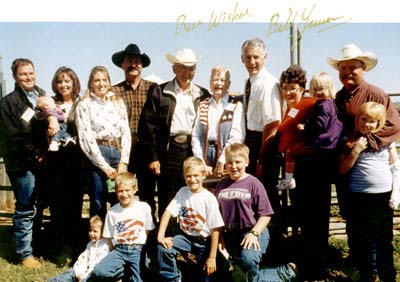 It was an honor and a pleasure to have the Governor's tour stop at GAR.
We enjoyed some very nice thank you notes from this group.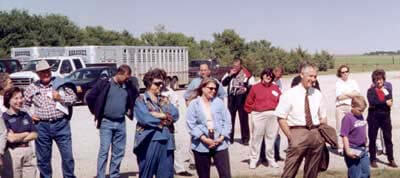 The Clark County Farm Bureau hosted the Governor of the state of Kansas
and 30 some members of the state legislature on tour of three agricultural operations in Clark County.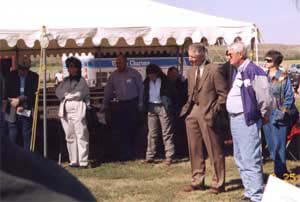 This picture was taken at the Giles Ranch stop.
Governor Bill Graves is standing beside Representative Melvin Neufeld.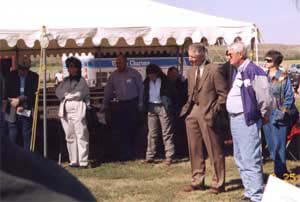 Obviously, elected officials have quite a variation in girth.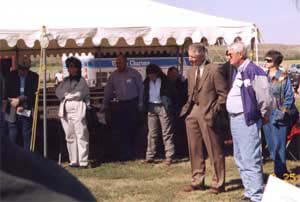 Cole Gardiner, Gov. Bill Graves, and Grant Gardiner.
Governor and Gardiner boys